66 hours of instruction per class
3 in class full tests : Diagnostic, Midterm and Final Test, for better progress tracking
Average composite score improvement of 5 points
Numerous former students with scores in the 99th percentile
Engaging teachers
Interactive face-to-face classes with live virtual access
Unlimited access to Maya Prep portal for class notes and homework
Personalized attention to each student via classroom interactions and parent-student-teacher conferences
Adherence to COVID safety protocol
Maya Prep is deeply invested in each and every student achieving his or her individual goals.
Having a high ACT score might mean the difference between getting into a college versus getting into your dream school.

A higher score can also mean the difference between between paying for your college versus getting a life changing scholarship.

Our teachers help students to dream bigger than they ever thought possible.

Our goal is not just to make students good test takers. We are also passionately committed to improving our students' motivation, study habits, knowledge, and overall academic performance.
Our unique tried and tested methods make students stress free and confident on the Exam Day.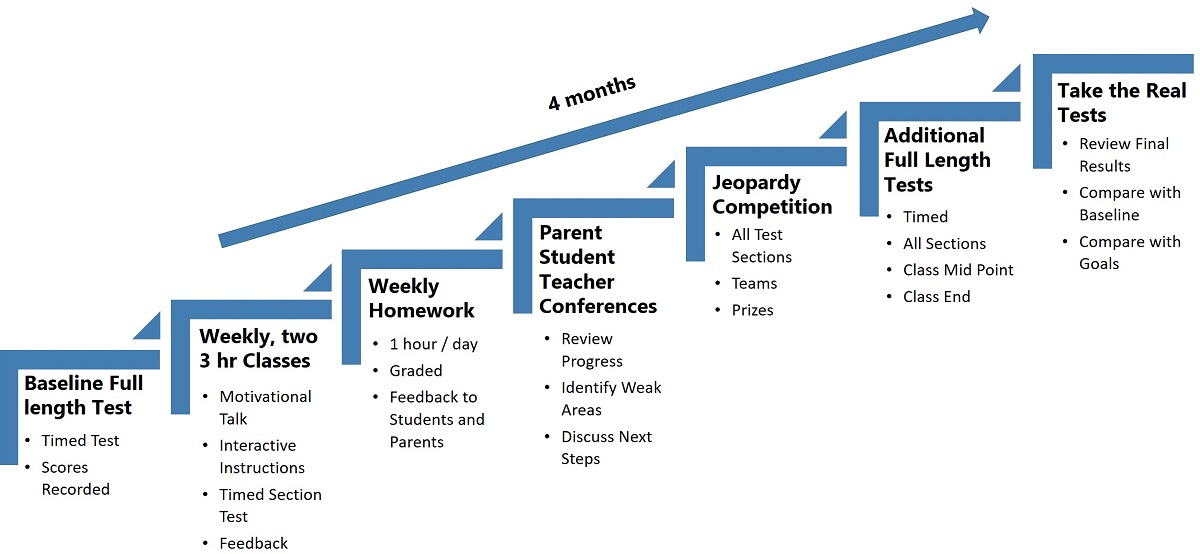 Most popular college entrance exam accepted and valued by all universities and colleges in the United States. It is based on high school study and provides personalized information about students strengths.
ACT tests you on English, Math, Reading, Science, and Essay
All sections are in multiple choice format.
A calculator is allowed on the entire Math section.
Exam Pattern :
2 hours 55 minutes. 40-minute optional essay.
Score :
ACT is scored out of 36
Wrong guesses are not penalized with negative marks
ACT percentile ranks are based on the total ACT test-takers. The number can range from 1 to 99, and indicates the percentage of test-takers who achieved an equal or lower score than yours.
Test Date
Regular Registration Deadline
Late Registration Deadline
Late Fee Applies
Standby Deadline
Photo Upload Deadline
April 17, 2021
March 12
April 8, 2021

April 9

June 12, 2021
May 7
May 21

June 4

July 17, 2021*
*No test centers are scheduled in New York for the July test date. See Non-Saturday Testing
June 18
June 25
July 9

September 11, 2021

August 6
August 20
September 3
October 23, 2021
September 17
October 1
October 15
December 11, 2021
November 5
November 19
December 3
February 12, 2022
January 7
January 21
February 4
April 2, 2022

February 25

March 11

March 25
June 11, 2022
May 6
May 20
June 3
July 16, 2022
June 17
June 24
July 8
What Our Students / Parents Say​